Lough Boora – Farmlands Loop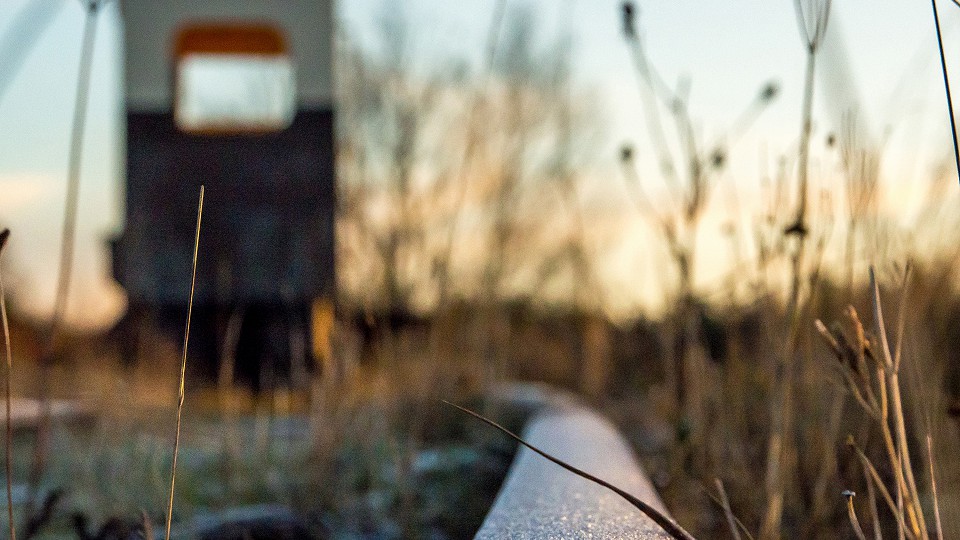 Distance: 7km / 1hr 30m
Services: Kilcormac (6km)
Trail Grade: Easy
To suit: All levels of fitness
Terrain: Farmland road & bog road
Min. gear: Walking shoes, fluid
Trail Directions
A-B Start from the Car Park opposite the birdhide on Cycle Path Road. The trailhead is marked by a mapboard. Walk along the tarred road in the direction of Kilcormac - there is a galvanised shed in the distance. Continue for 400m to reach a crossroads with a barrier on the roadway to the left. Turn left here onto a farmland roadway.
B-C Continue along the roadway for 1Km - through farmland with cattle and sheep, and passing a number of sheds, until you reach metal containers (on your right) which are the base for the Model Aeroplane Club. Approximately 50m past the containers turn right onto a sandy bog road.
C-D Follow the bog road past Tumduff Mor Wetlands to reach a wooden birdhide on your left.
D-E Continue on the bog road for a further 200m, veering to the left at a Y-junction. After 500m you reach a crossroads with large boulders on the roadside. Turn left here in the direction of a cattle shed 200m away.
E-F Follow the tarred roadway past the cattle shed and reach a T-junction - turn right here. After 1 km you reach another T-junction in the midst of a plantation of coniferous trees. Turn left onto cycle path road.
F-A After 200m pass Loch and Doches on your right - the trailhead is only 200m ahead!
Directions to Lough Boora trailhead
From the town of Kilcormac (on the N52 between Tullamore and Birr), take the N52 following the signposts for Tullamore. As you leave the town turn left after crossing the bridge over the Silver River. Follow the riverside roadway for 300m to reach a T-junction where you turn right. After 6 km the trailhead is on your left opposite a wooden bird hide.
Note: The trailhead is signposted from Kilcormac.