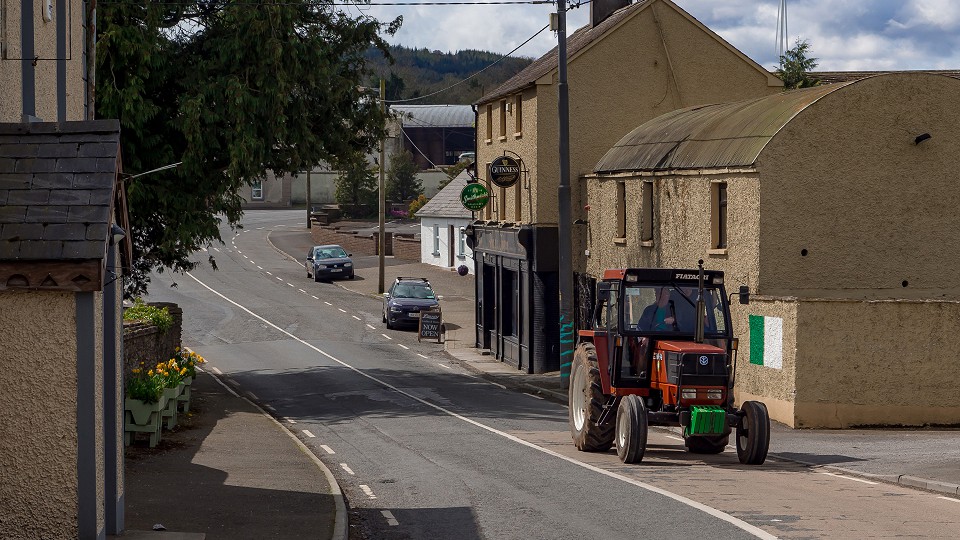 Rosenallis is a small village situated on the north east end of the Capard Ridge in the Slieve Bloom mountains. The name Rosenallis is derived from the gaelic Ros-Fionn-Glais (The wood of the clear stream). Because of it's location, there are several 'viewing points in the immediate vicinity which afford a wonderful vista of the lush green central plain of Ireland. It is said that you can see six counties from the 'Stoney Man' on the nearby Ridge of Capard- reputed to be the finest viewing point in the centre of Ireland. This is on the route of the marked walk 'The Slieve Bloom Way'.
Visit the Barrow Valley nearby and walk to the Clamphole Falls (2 miles) or the Cathole Falls on the Owenass River (3 miles) and picnic on the banks of it's dark pool. Better still, swim in the cool and pure mountain water.
St Brigid founded a church and a convent here and a holy spring-well remains in her memory. The present village of Rosenallis is of Quaker origin and dates back to 1659 when the 'Society of Friends' were led here by their founder William Edmundson, who died in 1712 and was buried in Rosenallis in the oldest Quaker burial ground in Ireland.