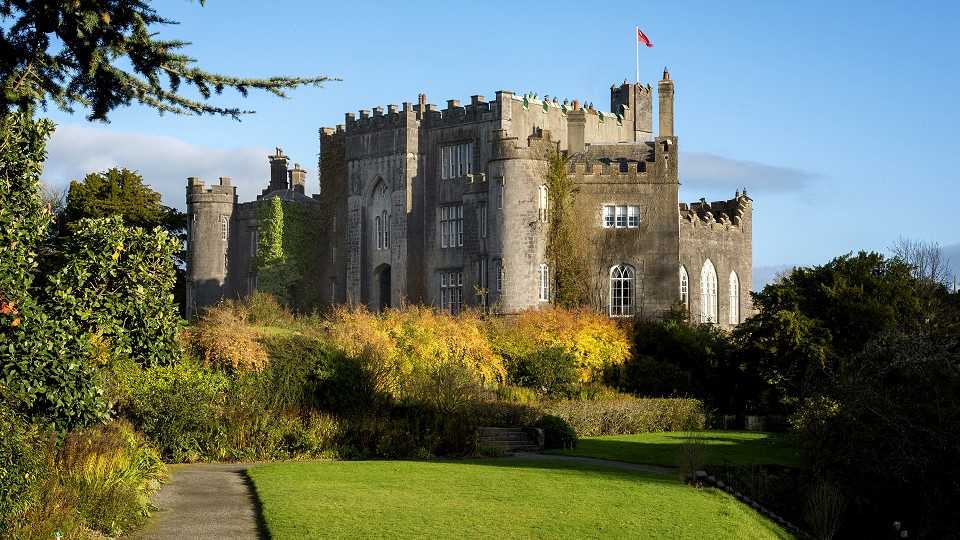 We welcome you to our Demesne of Discovery, which offers something for everyone to enjoy and is especially interesting and educational for families. Starting with Ireland's Historic Science Centre in the old stable block, with its café and shop you can then explore 50 hectares of park land, visit the magnificent Formal Gardens and terraces and discover Birr's world famous engineering and astronomical wonder - the Great Telescope. We look forward to welcoming you on a voyage of Discovery.
A 'demesne' consists of the lands held by an estate for its own use and occupation, incorporating gardens, farmlands, woods and buildings. This system can be traced back to the early mediaeval period, when home grown items were set aside to produce both goods and profit for the estate. In the 18th and 19th centuries various styles and fashions of landscape ornamentation created new emphases and changes of garden size and layout.
The small kitchen garden and orchard originally developed at Birr is completely different from the garden today enjoyed by thousands of visitors to the demesne every year. Birr Castle Demesne has become world famous for its exotic tree and plant collections, rivers and lake, formal gardens, terraces and wildflower meadows.
Fourteen successive generations of the Parsons family have left their mark on the demesne through continuous planting, building, arrangement and creation of features ranging from the practical to the romantic.